Digital Marketing Experience
#DressThatD Campaign
Working with Facebook's Creative Shop, we partnered with 15 of Instagram's most popular artists to create a viral safe sex campaign titled "Dress That D". Artist's were prompted to make art out of condoms, and we used the images, videos, and GIF's to experiment with Mobile App Installs, Video Ads, etc.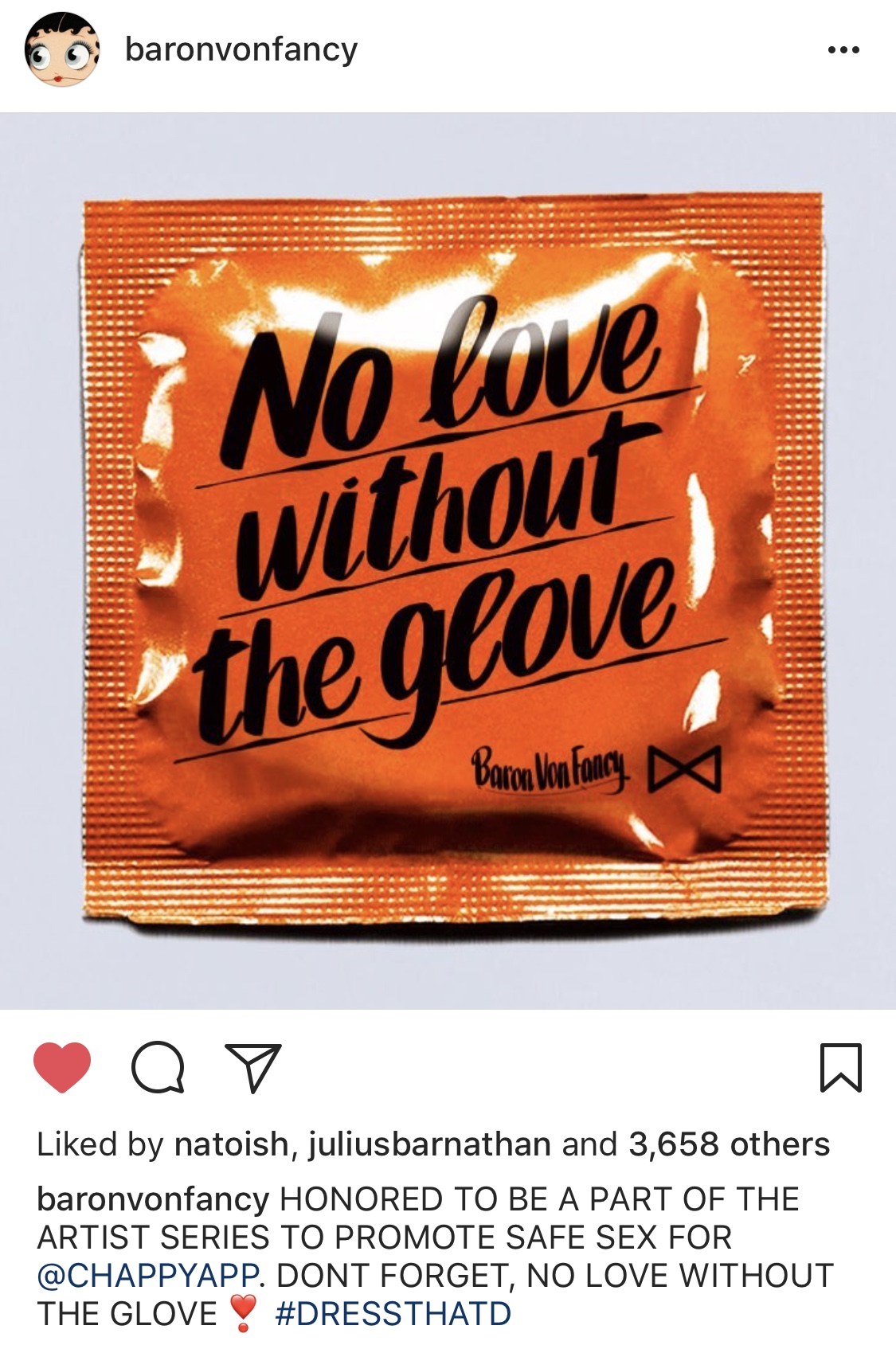 facebook Ad
This was a Mobile App Install Ad for Facebook. The clean look and simple copy drove 1000's+ of downloads; keeping below our target CPI and becoming one of our best performing ads.
Advertorial Ad - Facebook
Advertorials increased new user loyalty by 3X. By working with Towleroad, the most critically acclaimed LGBTQ+ publication, we created a story that explained the value prop of Chappy and how it fixes our biggest dating woes (ghosting and stagnant conversation). This article was one of our biggest drivers for online acquisition in 2017.
Mobile App Install
Conversational texting ad.
Display Ad
Using one of London's most iconic restaurant backgrounds along with the "color of the moment", this ad was used for display and Twitter advertising.
Mobile App Install - Instagram
This install ad quotes user feedback in colloquial fashion to differentiate Chappy from any other gay dating app (and dating fatigure in general).
Mobile App Install
This ad shows the clean design of Chappy's App. It also creates ethos and understanding of our real users and what their bios say (differentiating from other overly-sexualized gay dating apps).
Instagram + Facebook Ad
This lifestyle ad for Uncover aligned well with the target demographic of our users; successful and fashionable women on the go.
Instastory + Snapchat Install Ad (Video)
By building an influencer network, we created video ads that became Chappy's most efficient source for gaining new users in terms of quantity and cost per install. Using familiar and local faces in the LGBTQ community, the 'real' videos were very popular in driving downloads.